Sahmitra — Seekor kucing betina dinyatakan positif terpapar virus corona dari sang majikan dan menjadi kasus pertama yang ditemukan di Inggris.
Menyadur The Guardian, Selasa (28/07/2020), seekor kucing betina berjenis Siam menjadi hewan pertama di Inggris yang terpapar virus corona. Kucing asal Inggris Selatan tersebut diyakini tertular virus dari pemiliknya pada bulan Mei.
Awalnya kucing tersebut didiagnosis oleh dokter hewan setempat terkena herpes kucing. Tetapi sampel dari kucing diuji positif terkena virus Sars-Cov-2 pada bulan Juni saat ikut program skrining virus corona untuk ratusan kucing di Pusat Penelitian Virus Glasgow.
Sampel kucing itu kemudian diuji kembali di Laboratorium Kesehatan Tanaman Hewan di Weybridge pekan lalu yang juga mengkonfirmasi bahwa terinfeksi Covid-19.
Kucing berusia enam tahun tersebut hanya mengalami gejala ringan termasuk sesak napas dan keluarnya cairan hidung dan sudah sembuh.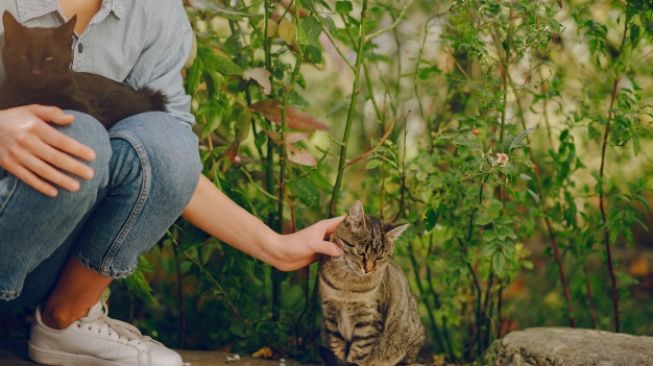 Margaret Hosie, profesor virologi komparatif di Universitas Glasgow, yang memimpin program pengetesan Covid-19 pada kucing, menyarankan pemilik kucing untuk selalu menjaga kebersihan dengan hati-hati.
"Jika Anda memiliki tanda-tanda pernapasan, maka pastikan untuk menutup mulut saat batuk atau bersin, dan cuci tangan Anda sebelum memegang kucing Anda. Jangan mencium kucing. Jangan biarkan kucing tidur di tempat tidur bersama Anda, dan jangan berbagi makanan dengan kucing." jelas Prof Margaret dikutip dari The Guardian.
Dia mengaku terkejut saat mengetahui kucing siam, jenis yang memiliki bulu pendek, dapat tertular virus Covid-19.
"Saya kira kucing dengan bulu lebih tebal akan lebih siap untuk menangkap bersin atau tetesan batuk. Tetapi Anda tidak dapat menarik signifikansi dari itu." jelasnya.
Dia menekankan bahwa hanya segelintir kucing di seluruh dunia yang dites positif terkena virus corona dan tidak ada bukti bahwa hewan-hewan itu dapat menularkan kepada manusia.
"Kami sangat ingin mengidentifikasi [kasus] Inggris karena hal itu memungkinkan kami untuk bekerja memahami transmisi. Temuan yang cukup langka. Kami selalu tertarik pada penyakit zoonosis – penyakit yang dapat ditularkan antara manusia dan hewan – untuk melihat apakah ada evolusi dalam virus.

Saat ini virus kucing yang ada di Inggris terlihat sangat mirip dengan semua virus kucing lain yang diisolasi di Eropa, AS, dan Hong Kong. Kami tidak punya bukti bahwa virus telah berubah sebelum dapat menginfeksi kucing." papar Prof Margaret.
Pada awal April, British Veterinary Association menciptakan kepanikan di antara pemilik kucing setelah presidennya, Daniella Dos Santos menyarankan bahwa 10,9 juta kucing di Inggris harus dipelihara di rumah selama pandemi.
Setelah situs webnya mogok, BVA dipaksa untuk mengklarifikasi bahwa hanya pemilik yang melakukan isolasi mandiri yang harus memelihara binatang peliharaan mereka di dalam ruangan jika memungkinkan.
"Sangat penting bahwa tidak ada yang harus panik. Ada beberapa kasus kecil di seluruh dunia di mana hewan peliharaan terinfeksi covid dan tidak ada bukti bahwa hewan peliharaan dapat menularkan covid kepada pemiliknya." ujar Dos Santos.
Dos Santos mengulangi saran BVA bahwa pemilik kucing yang telah positif Covid-19 atau memiliki gejala harus menjaga kucing mereka di dalam ruangan jika memungkinkan.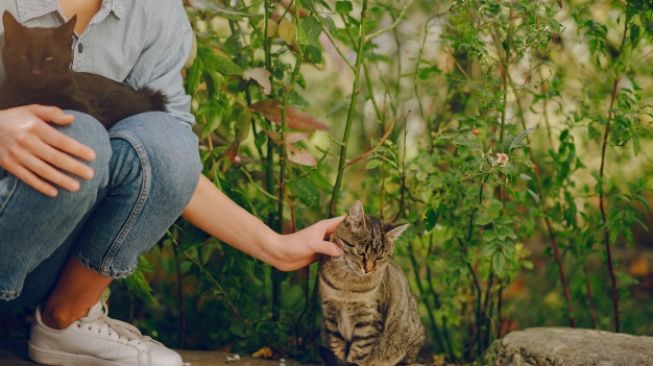 "Ini adalah peristiwa yang sangat langka di mana hewan yang terinfeksi terdeteksi hingga saat ini hanya menunjukkan tanda-tanda klinis ringan dan pulih dalam beberapa hari," buka Kepala petugas veteriner Inggris, Prof Christine Middlemiss.

"Tidak ada bukti yang menunjukkan bahwa hewan peliharaan secara langsung menularkan virus ke manusia. Kami akan terus memantau situasi ini dengan cermat dan akan memperbarui panduan kami kepada pemilik hewan peliharaan jika situasinya berubah." jelas Prof Christine.
Yvonne Doyle, direktur medis di Public Health England, mengatakan penemuan kasus pada hewan adalah peringatan bagi orang untuk selalu mencuci tangan setelah kontak dengan hewan.
"Ini adalah kasus pertama kucing domestik yang positif Covid-19 di Inggris tetapi seharusnya tidak menjadi alasan untuk khawatir," katanya.

"Penyelidikan terhadap kasus ini menunjukkan bahwa infeksi menyebar dari manusia ke hewan, dan bukan sebaliknya. Pada saat ini, tidak ada bukti bahwa hewan peliharaan dapat menularkan penyakit kepada manusia." ujar Yvonne.
Selain kucing, kasus penemuan Covid-19 pada hewan juga pernah dilaporkan, seperti sejumlah harimau dan singa di kebun binatang Bronx di New York.